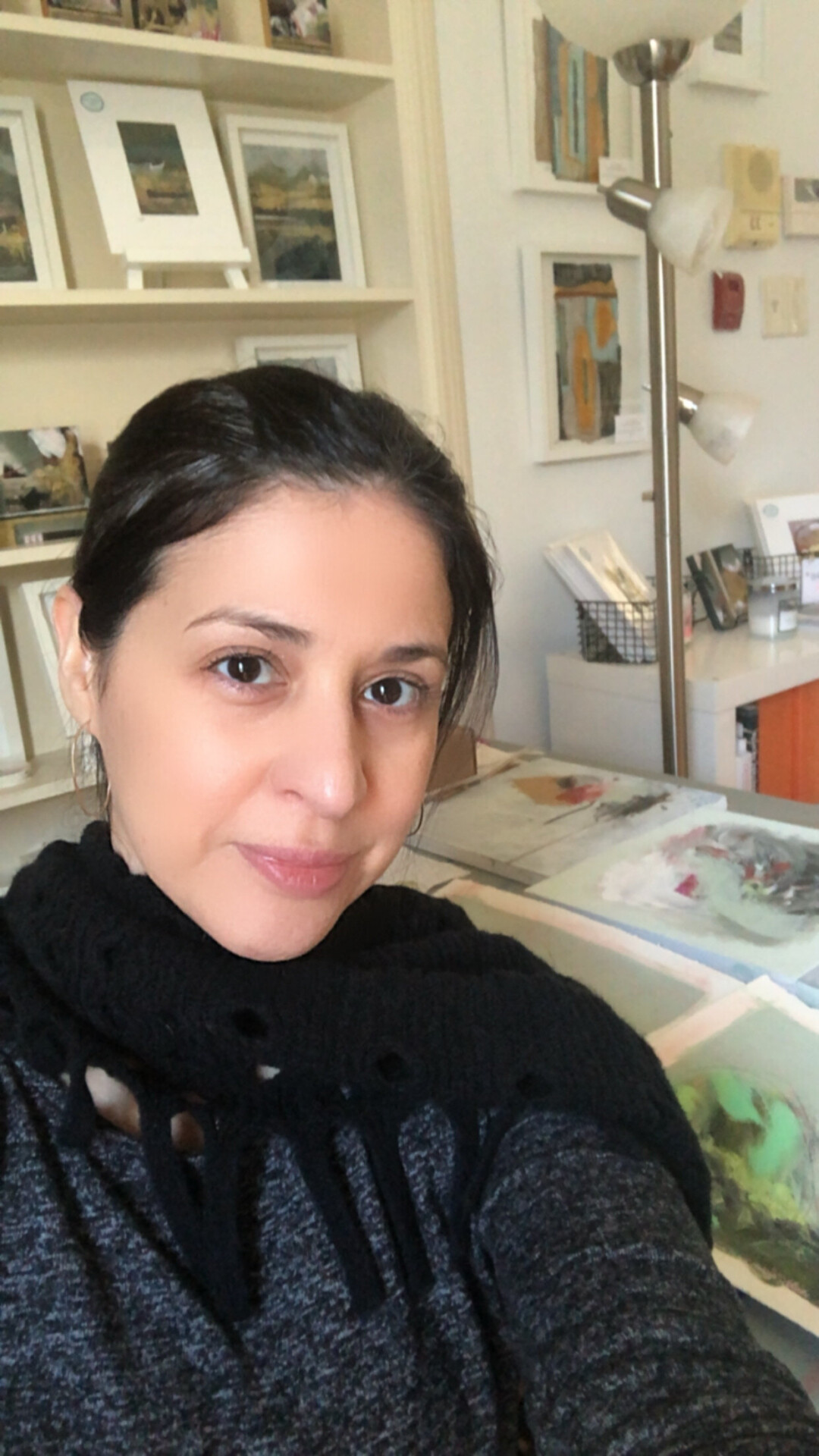 ARTIST STATEMENT
Theresa P-Tan's mixed media abstractions are invented landscapes that often reflect her experiences and memories of Brooklyn and the Ecuadorean Campo. They also represent her need to find order and calm in an often anxious and chaotic world. They are a balancing act between beauty and disorder, and they are a purge. 
Theresa's curiosity drives her process. She begins with swatches and bands of color in a limited palette. Layers of collage and marks using pencil, pastels, and other medium allow her to build interesting textures. She often asks, "what if?", as she lays down the next mark, and goes back and forth with these until she feels at rest. 
Through color and texture, Theresa hopes to express the complexity of our duality. That place where the hard meets the soft, the ugly meets the beautiful, and the light meets the dark. 
ARTIST BIO
Theresa P-Tan is an Ecuadorean/Puerto Rican, mixed media artist originally from Brooklyn, NY. She holds a Master of Art in Education from Columbia Teachers College in New York City and she is a former New York City public school teacher. For most of her career, she worked in elementary education in an inclusion school, serving students with disabilities in the general education classroom. During this time, she acquired a Certificate in Fine Arts from Parsons: The New School for Design, NYC, and continued to pursue her art through numerous classes and workshops. After moving to Durham with her husband in 2016, she transitioned from years working in education to working as a full-time artist. She has exhibited and sold her work at Golden Belt Arts in Durham, The Arts Center in Carrboro, and Frank Gallery in Chapel Hill. Theresa is also a teaching artist for The Durham Arts Council's Cultural and Intersession Camps.