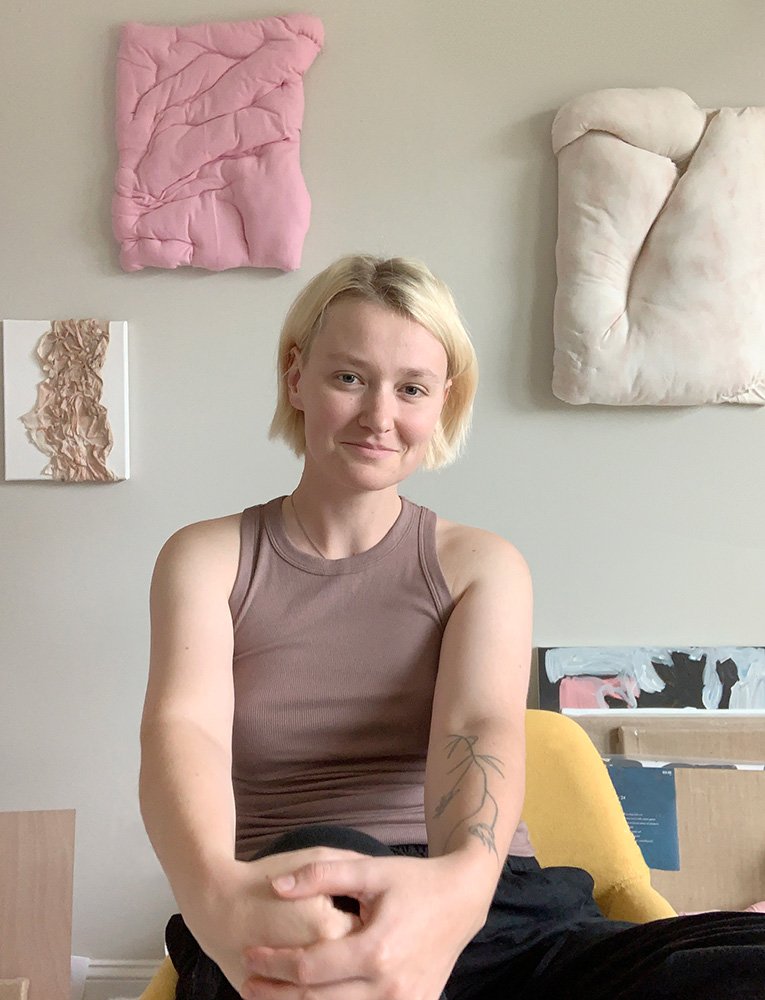 ARTIST STATEMENT
My artistic practice reflects on my experience of emigration, drawing on personal archives and tracing my own transformation. I explore the history of my family, the hybridization of identities, and the merging of cultures. Examining how my past influences my present, I create my own mix of the semiotics of my family history and new reality.
Themes of the body and corporeality complement and deepen the focus of my ideas: by reflecting on changes in body form and condition, recording changes in the sense of self and the interplay of figure and space. This can be seen most intensively through the narrative of nature, which in my practice acts as both a theme and a medium.
My approach is interdisciplinary: I work with textiles, embroidery, photography, sculpture, and installation. The abundance of mediums and materials allows me to capture all facets of the chosen themes and present their visual interpretation in a broad perspective.
ARTIST BIO
Born in 1988 in Moscow, Russia.
From 2013 to 2019 was working as a leading artist in the Solstudio Textile Design.
Since 2019 live and work in North Carolina, USA
Themes
The experience of emigration, the phenomenon of nostalgia, body and corporeality, personal memory and death
Mediums
Fiber, textile sculpture, embroidery, photography, installation