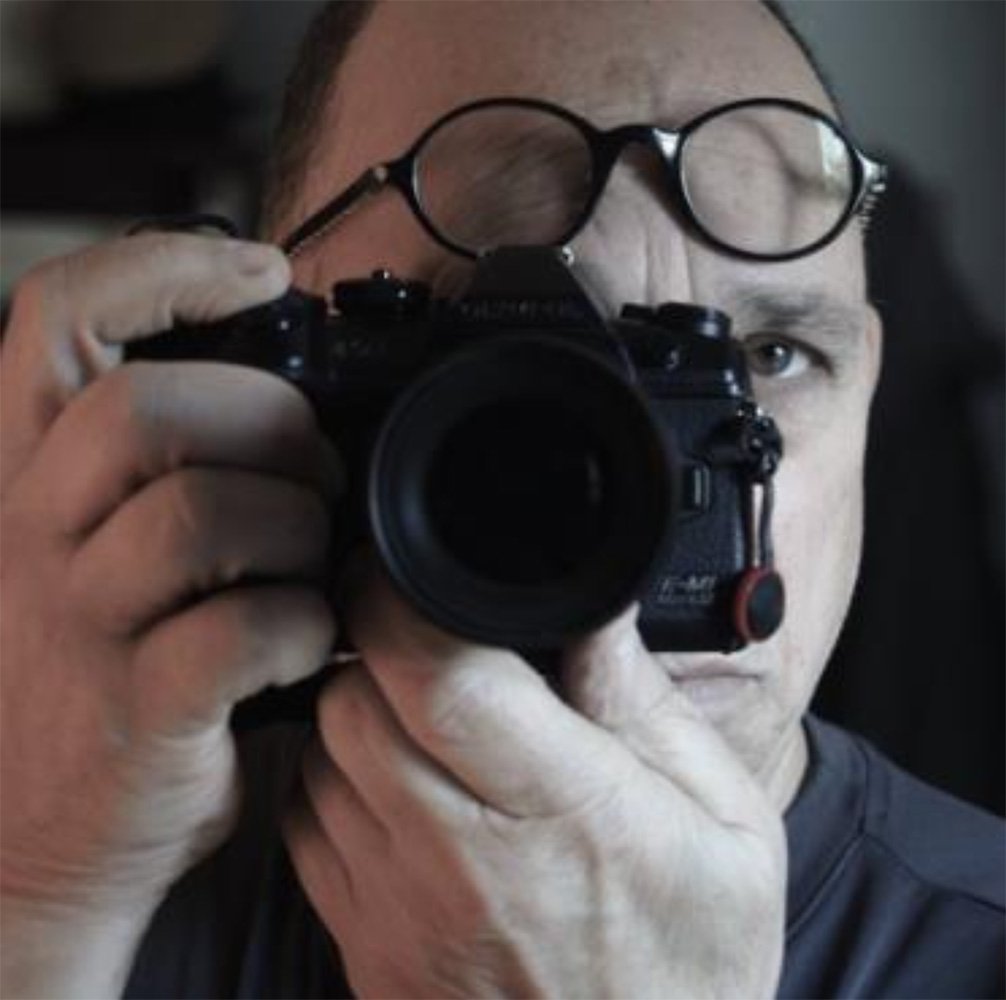 ARTIST STATEMENT
My pictures try to capture random confluences of time and light using alternative photographic and painting techniques. I want them to evoke something closer to the nature of my personal perceptions, the ephemeral blur of time and space, and my own existence navigating.
When I was a (hearing impaired) kid on a bus or in the back seat of my parent's car I'd squint at a passing avenue. Eyes all-but closed, the blurred colors, textures, light, and passersby pleased my senses. They weren't done. There was mystery and ambiguity.
Walking a forest trail today, I set my camera to a kind of "squint-mode" – long exposures and aperture stopped down to all-but-closed. Walking- mindful of breath and if I'm lucky – camera and I move in synch with the forest's architecture and shifting environment.
CURRENT WORK
Season Five: climate-induced wildfire and other environmentally impacted sites. Walkers of the World: urban inhabitants navigating streets and crosswalks
PROCESS
My studio process has evolved since university days cutting, painting, and recombining images. I reverse print on clear panels, painting in layers behind the image to provide light refractions that shift slightly as the viewer moves. The surfaces are hand-sanded, adding yet another layer. The process was inspired by Romanian glass painting painted in reverse (I'm half- Romanian).
BIO
Born in New York City, Dan moved to Durham in 1990 to become design director for the North Carolina Museum of Art. In 2021 he retired from NCMA having overseen the transformation of its large site from former prison to its present museum-within-a-park campus. He studied both biology and art as an undergraduate at SUNY Buffalo then design at San Diego State University, supporting himself as a cabinetmaker. He began his long museum career at the San Diego Natural History Museum in exhibition design and continued a self-taught education in architecture then landscape architecture, for which he's been notionally recognized.