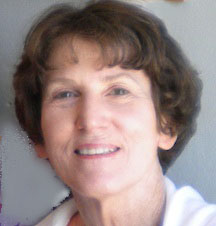 ARTIST STATEMENT
I love working in clay because it is so elemental and personal.  You are not just working with the clay; you are working in the clay, your hands, your arms, your body – all working to form the clay.
I continue to be amazed at the mystery of clay and fire, by whatever means fire is provided. I am interested in detail and embellishment, and in glorifying some of the flora and fauna of the world.
It pleases me very much when someone tells me "This piece speaks to me," or "It makes me smile whenever I see it."  In the creative process, when my ideas go from being visualized to being realized, there is great satisfaction.  It is an even greater joy to share that creation with others.
ARTIST BIO
Working mostly in stoneware and porcelain, Betsy creates both functional and sculptural pieces.  She uses wheel-throwing, hand-building and sculpting techniques, often combining them to achieve a unique effect. Animals and plants are a recurring subject in much of her work, whether it is a wall piece, a vase, a bottle, a sculpture, a pitcher, or a tray.
Betsy is a member of the Red Clay Co-op of Carrboro, the Orange County Artists Guild and the Clayworks Guild.  Her work has been exhibited in the statewide juried art show, "Through Women's Eyes, By Women's Hands," at the invitational Winter Show at the Green Hill Center for N. C. Art in Greensboro, and at the Nature Art Gallery of the N.C. Museum of Natural Sciences.  Her work is also in many private collections.
Betsy is represented by FRANK Gallery in Chapel Hill, the Clay Centre's Portfolios Gallery in Carrboro, N.C., and The Garage Gallery in Charlotte, N.C.  Her other gallery representation has included Studio E Gallery in Palm Beach Gardens, Fla., Tin Roof Studio in Highlands, N.C., Green Hill Center for N.C. Art in Greensboro, and The Nature Art Gallery in Raleigh, N.C.  Betsy's work may also be seen at the annual "Local Color" show in Charlotte, the annual Orange County Artists Guild Open Studio Tour, and in various local art shows.